Data Source
First-party data provides businesses with accurate customer information, such as purchase history, interests, preferences, and more, while third-party data can supplement and expand a company's customer database. Combining first-party and third-party data can broaden data coverage, helping businesses gain a more comprehensive, in-depth, and accurate understanding of customer behavior and market trends.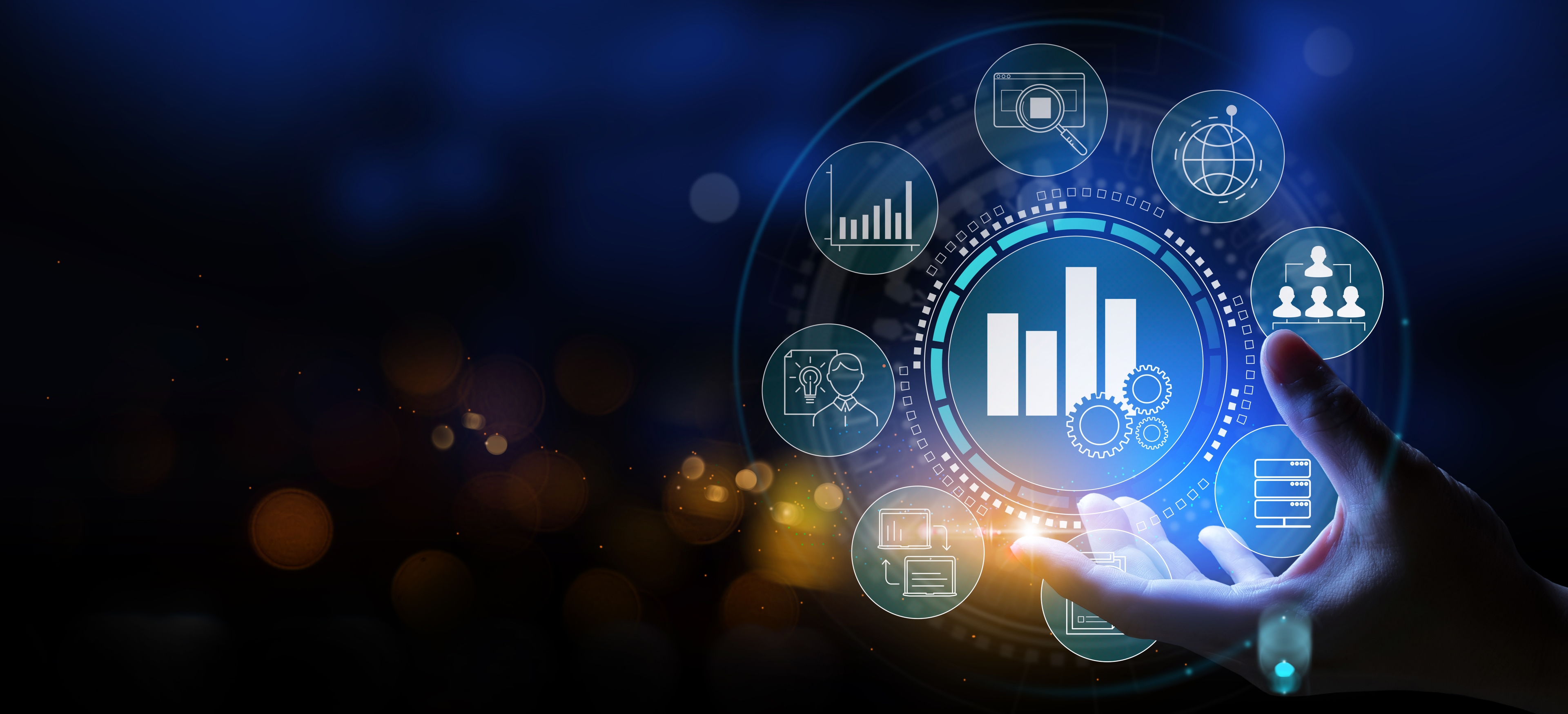 Why you need for both first-party and third-party data?
Maximize the value of data from all parties
Leverage data from multiple sources to help businesses:


Keep track of industry information and market trends in real-time


Develop high-quality strategies


Gain proactive insights into the complete customer picture and deepen customer interactions


Accurately measure channel effectiveness and optimize marketing ROI


Utilize AI-powered early warning and prediction systems to seize opportunities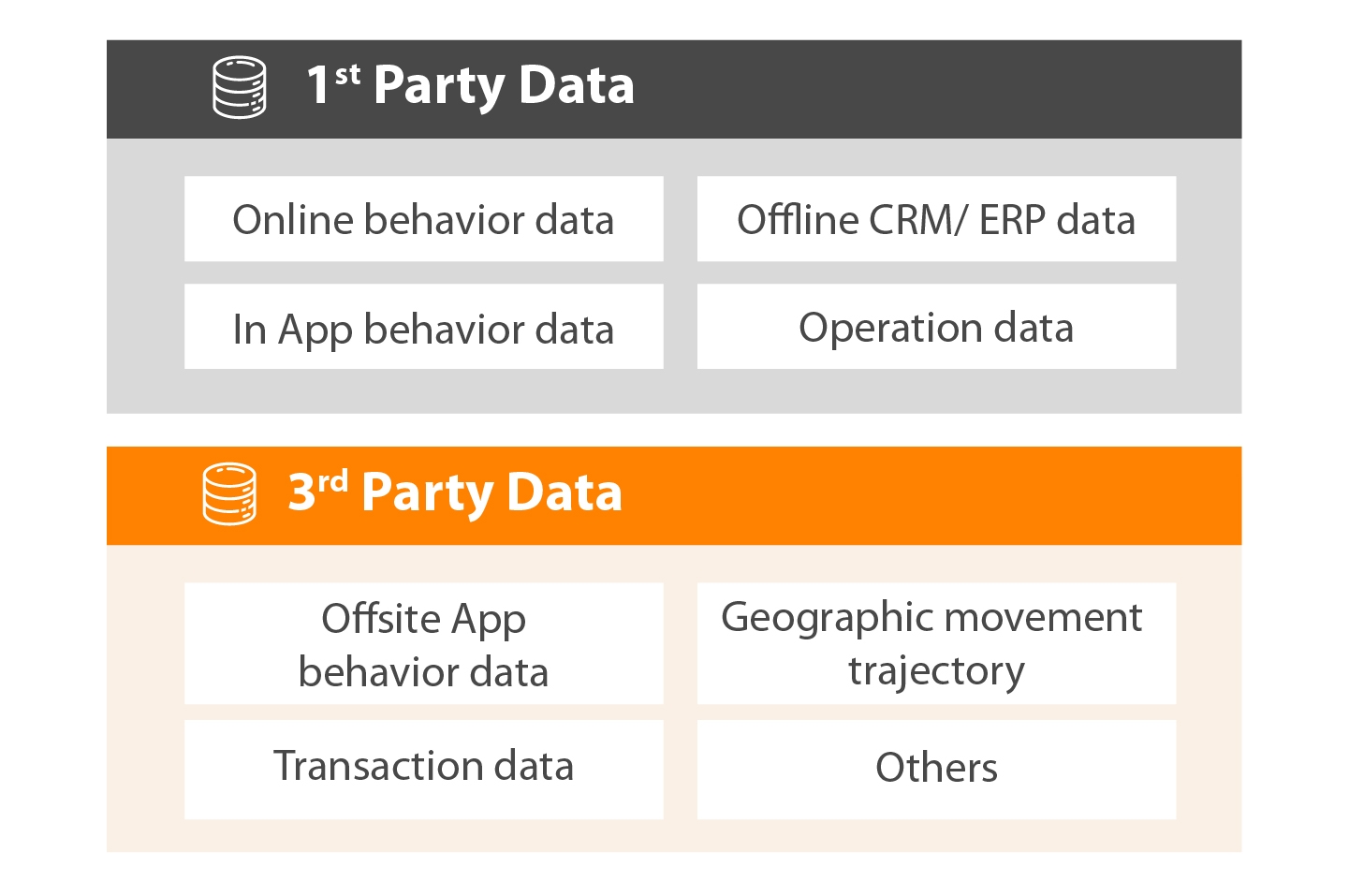 What are the benefits of collecting first-party data?
According to McKinsey research, brands that effectively utilize first-party data can more than double their revenue.
Four major application scenarios of first-party data:


Develop high-quality strategies


Gain insights into the complete customer picture


Improve channel effectiveness


Utilize AI to seize execution opportunities


Develope high-quality strategies
Extract insights from in-house data, replicate effective strategies, and enhance business results.
360-degree customer insight
Connecting fragmented data sources to gain insights of complete user journey, and translating them into unparalleled products and experiences.
Maximize marketing channel effectiveness
Integrate the performance data of various marketing channels for better resource allocation and improve marketing performance.
Unlock more opportunities with AI technology
AI-powered monitoring alerts can help companies quickly identify and correct issues in real-time, while intelligent predictions can help companies seize opportunities and gain a competitive edge.
Learn more about first-party data applications
What are the benefits of collecting third-party data?
Capture a comprehensive customer profile
Gain a clearer understanding of customer preferences both online and offline, design services that are more closely aligned with their needs, and satisfy application scenarios beyond DMP.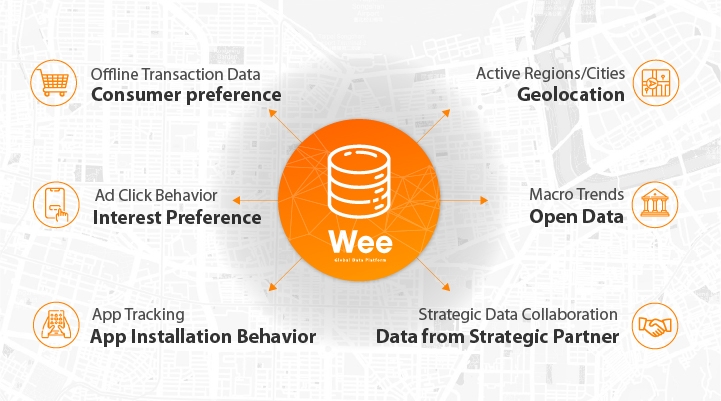 Stay up-to-date with real-time market trends
Through diverse industry data solutions such as retail, tourism, transportation, and finance, grasp the latest market momentum and gain insights into emerging opportunities; keep a close eye on the latest trends in your competition to better understand both yourself and your competitors.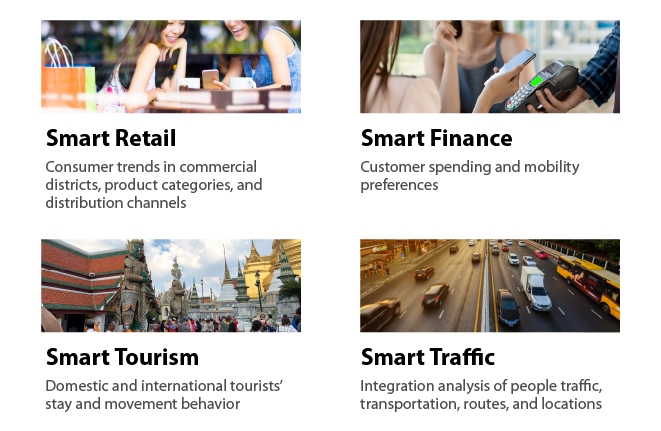 Uncover potential markets
Extend business opportunities from existing customer profiles to acquire new customers. Obtain macro-level insights into potential market demand, evaluate remaining market share, and seize market niches.
Precision optimization of AI predictive models
Leverage third-party data to add value to first-party data, optimize predictive models, hold the key factors that impact revenue, and use data-driven strategies for decision-making.
Learn more about third-party data applications