Data Collection
Collecting 1st party data can double the revenue growth and improve cost efficiency by 1.5x, according to research by McKinsey and Boston Consulting Group.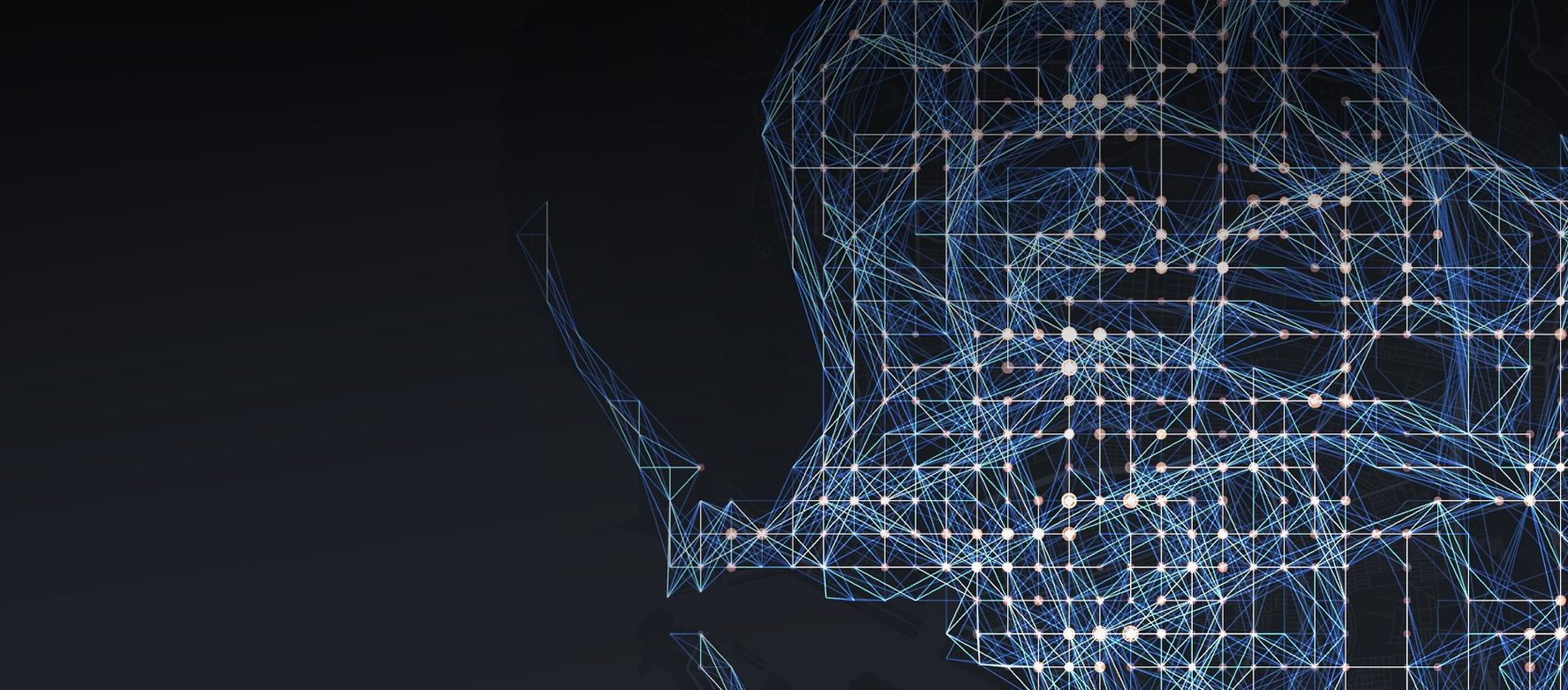 Why is collecting 1st party data so crucial?
As Peter Drucker said, 'If you can't measure it, you can't manage it.'
Collecting 1st party data is essential for several reasons:


Develop efficient and feasible data strategies
Replicate effective and successful strategies to reduce blind spots in human decision-making


Actively understand the full picture of customers
Implement customer-centric experiences and product designs to strengthen customer relationships


Accurately measure channel performance
Timely adjust marketing strategies to optimize return on media investment


AI smart warning and prediction
Identify hidden risks and respond quickly; dig out potential business opportunities for immediate actions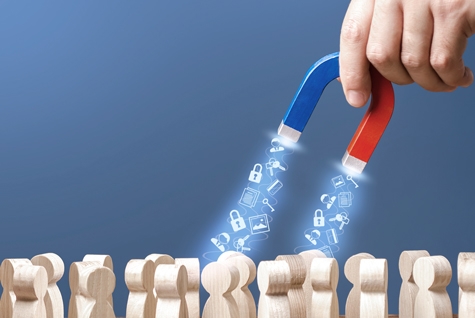 Assisting customers in iterating omnichannel strategies and continuously optimizing the company's growth path


Grow offline revenue significantly through online strategic planning


Transforming offline data into precise digital marketing, resulting in online revenue conversion


Encouraging member interaction, optimizing service experience, and increasing customer value through advanced CRM analysis and intelligent recommendations


Gain visibility into the entire customer journey by integrating our own Web and App data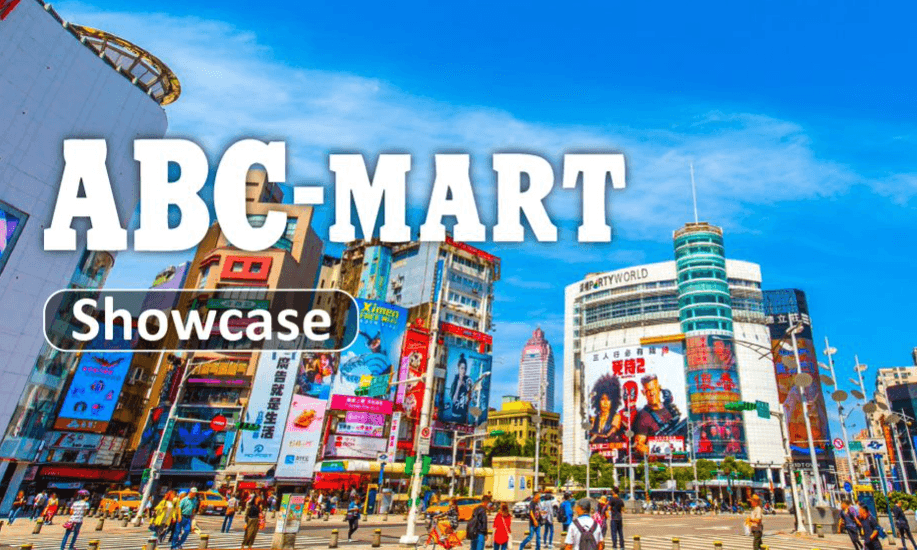 Consultation on 1st party data implementation solutions
Google Analytics Implementation and Consulting Services, Data Governance Monitor, Analytics Audit Report, and Vpon Data SDK
Google Analytics Implementation and Consulting Services
Make in-house data collection faster, smarter, simpler, and compliant


More efficient: GA implementation can be completed from just 2 days, ensuring that the company's data strategy stays ahead of the market.


Smarter: Utilizing the most powerful analysis AI to take corresponding actions on data insights.


Simpler: Clear and easy-to-understand data insights provide guidance for the company's progress.


Compliant: Wee provides data collection solutions that comply with data governance regulations in the financial industry and privacy policies in various industries.


Google Analytics Data Governance Monitor
Avoiding data mis-collection that leads to poor decisions
Turning to high-quality strategies
Google Analytics Data Governance Monitor is specifically designed for industries with strict regulations, such as the financial and insurance sectors. It includes the following features:


Enterprise data governance maturity assessment: Comprehensive evaluation of data governance across five dimensions - data integrity, real-time capability, privacy, uniqueness, and validity.


Advanced PII tracking: Ensuring proper protection of Personally Identifiable Information (PII) data, reducing security concerns.


GDPR compliance monitoring: Monitoring existing data collection practices to effectively mitigate compliance risks.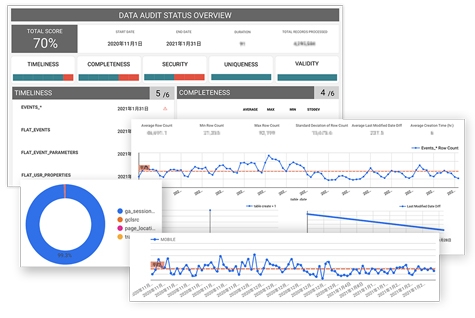 Consult first-party data implementation solutions
GA4 Analytics Audit Report
Boost Digital Transformation
Establish a robust data infrastructure as a foundation
Analytics Audit Report conducts a comprehensive check of your Google Analytics, identifying the opportunity to enhance effectiveness of data collection and activation mechanism. As your data foundation evolves, It lays the groundwork, paving the way for your business digital transformation.
What Analytics Audit Report can inspect:


22 effective settings crucial for data collection and activation


Data accuracy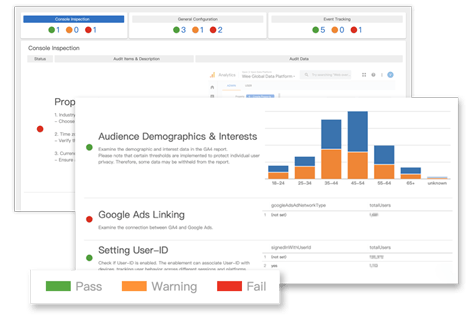 Register now to scrutinize the groundwork for data activation
Unveil In-depth Analytical Perspectives
Master Precise Geolocation Data
Unleash the power of precise geolocation data with Wee. We go beyond Google Analytics by offering
advanced geolocation data analysis solutions
. Gain deeper insights into user behavior, tailor strategies based on precise device location, and propel your business beyond traditional limits. This isn't just about data collection; it's about unlocking unparalleled insights and opening new business opportunities. Start capturing high-quality geolocation data today.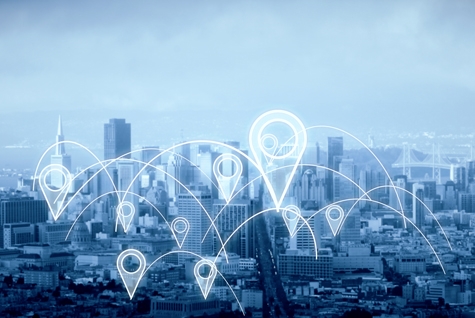 Consult for data collection strategy