Data Activation
Leveraging data can improve marketing and communication efficiency, but it also requires resource investment and engineering teams. Wee provides data activation services that do not require an engineer, helping businesses increase conversion, improve marketing effectiveness, and enhance customer loyalty.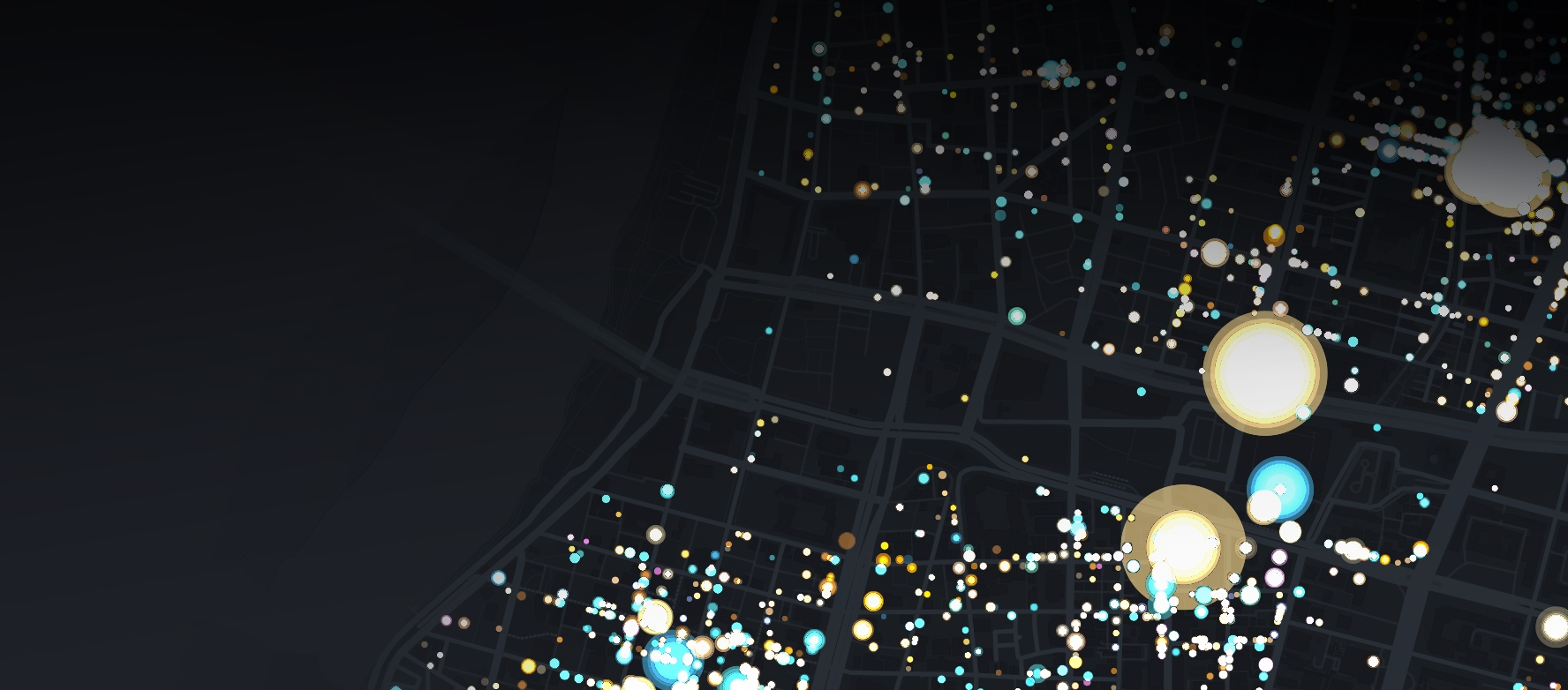 Audience recommendation for precision marketing
Help businesses to achieve better marketing results through audience recommendations
Based on the company's own data, we provide precision audience recommendation services that helps business to find similar external audience groups, reaching highly relevant target audiences.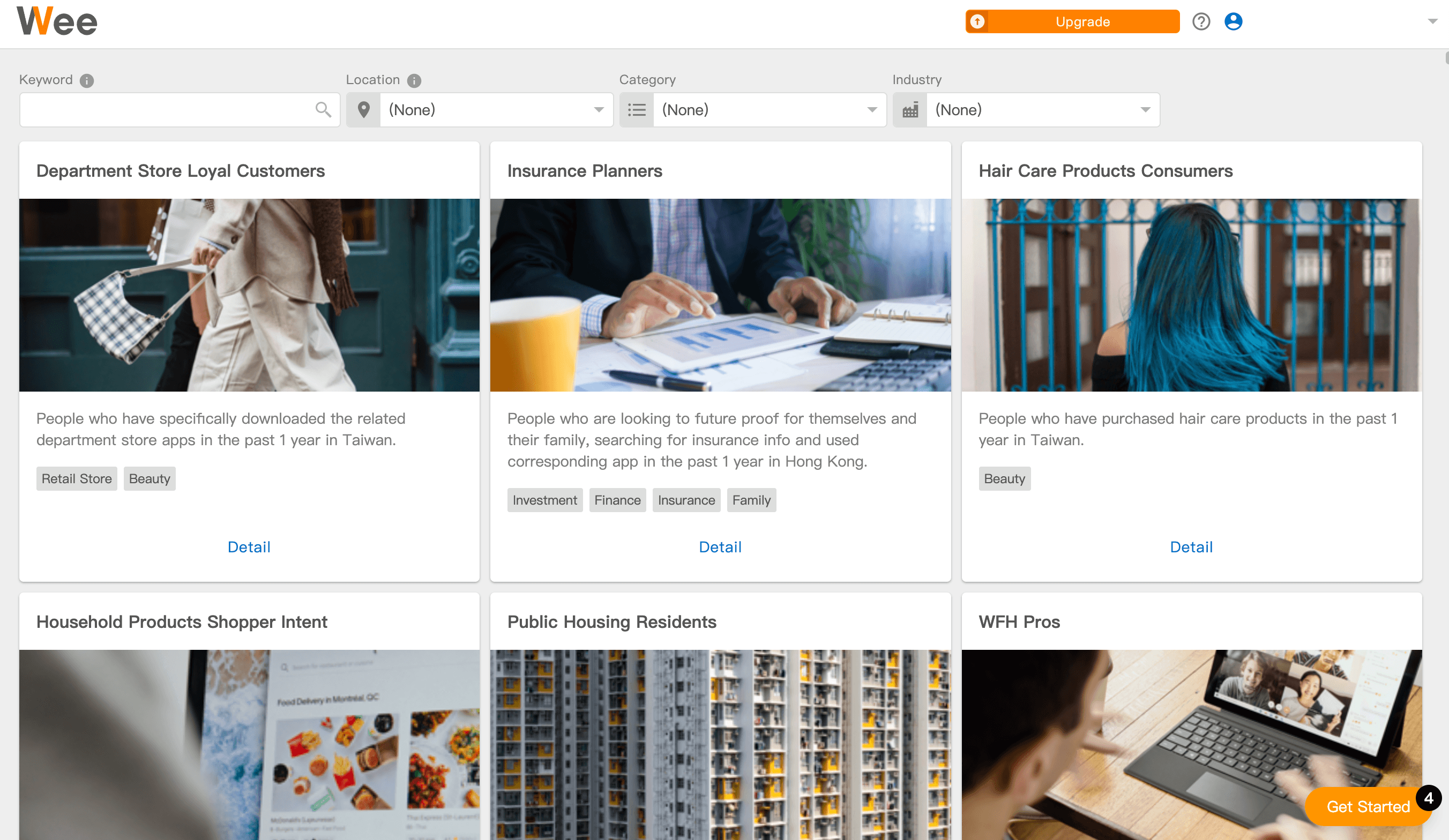 Personalized marketing solutions
In the right time, with the right message, to the right person
Using machine learning solutions to design personalized messages and product recommendations for specific audiences, increasing conversion rates and improving existing customer satisfaction.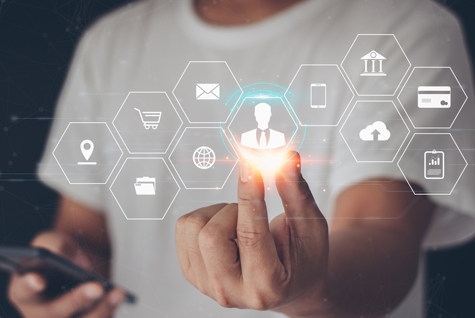 Register now to consult more for your member tagging and segmentation requirement
Data insights and precision targeting for audience lookalike
Data insights can help advertisers to accurately target their advertising to specific audiences. By identifying the characteristics, interests, and behaviors of the target audience, advertisers can determine which users should be exposed to the ad in order to increase the conversion rate and effectiveness. Through data insight and precision targeting of similar audiences, advertisers can more accurately find potential customers, reduce waste of resources, and improve the effectiveness of their advertising campaigns.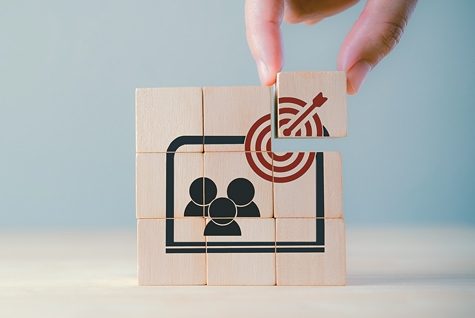 Register now to explore more segments for your ads strategy
Utilizing foot traffic data to gain better insights into business opportunities
Unlock the power of key metrics for retail site selection and essential decision-making in inventory management
Foot traffic data is a key factor in understanding business opportunities. By integrating foot traffic data with consumer and demographic data, retailers can analyze sales performance, conversion rates, and category performance at a granular level, providing precise site selection recommendations for retail channels. The data can also provide critical information for retail manufacturers' inventory decisions.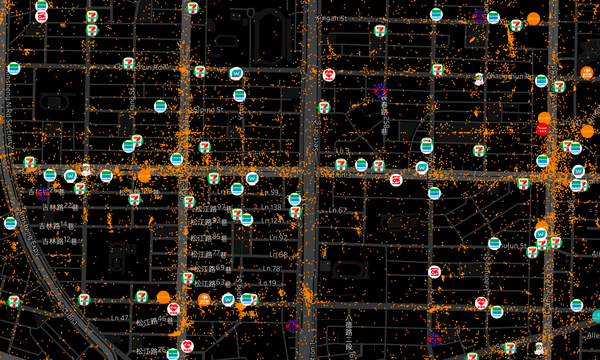 Consultation on site selection applications